.
全長435公里,超過90%的線路在海拔3000米以上……這就是飛馳在世界屋脊西藏的首條電氣化鐵路——"拉林鐵路"。

With a total length of 435 kilometers and more than 90 percent of the lines being above 3,000 meters above sea level, the Lhasa-Nyingchi Railway is the first electrified railway in southwest China's Tibet, "the roof of the world".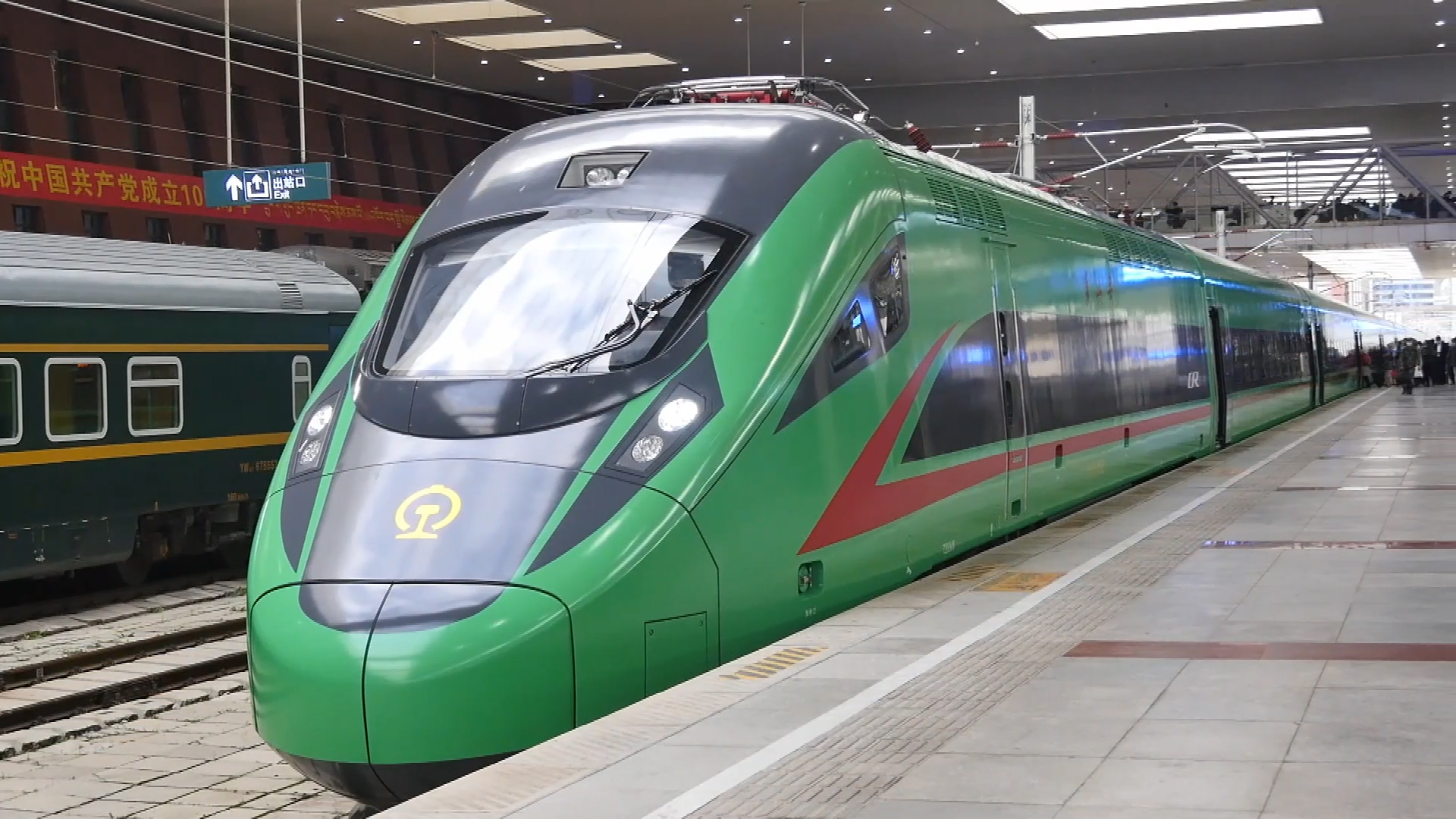 作為川藏鐵路的重要組成部分,拉林鐵路開通運營一年來,方便了藏族群眾出行,帶動了就業創業,促進了産業發展。貨物運出,人氣聚旺,拉林鐵路的脈動,激發著高原活力。松茸、藏雞肉、藏香豬……正從"雪域江南"林芝走向全國各地。
As an important part of the Sichuan-Tibet Railway, the Lhasa-Nyingchi Railway has facilitated Tibetan people's travel, boosted employment and entrepreneurship, and promoted industrial development since it was put into operation a year ago.Enabling more convenient goods shipment and attracting more inflows of visitors and traders, the Lhasa-Nyingchi Railway has given rise to the plateau's vitality with its operation. Local specialties such as matsutake, Tibetan chicken and Tibetan pigs from Nyingchi, also known as "the Switzerland of Tibet", are making forays into markets across the country.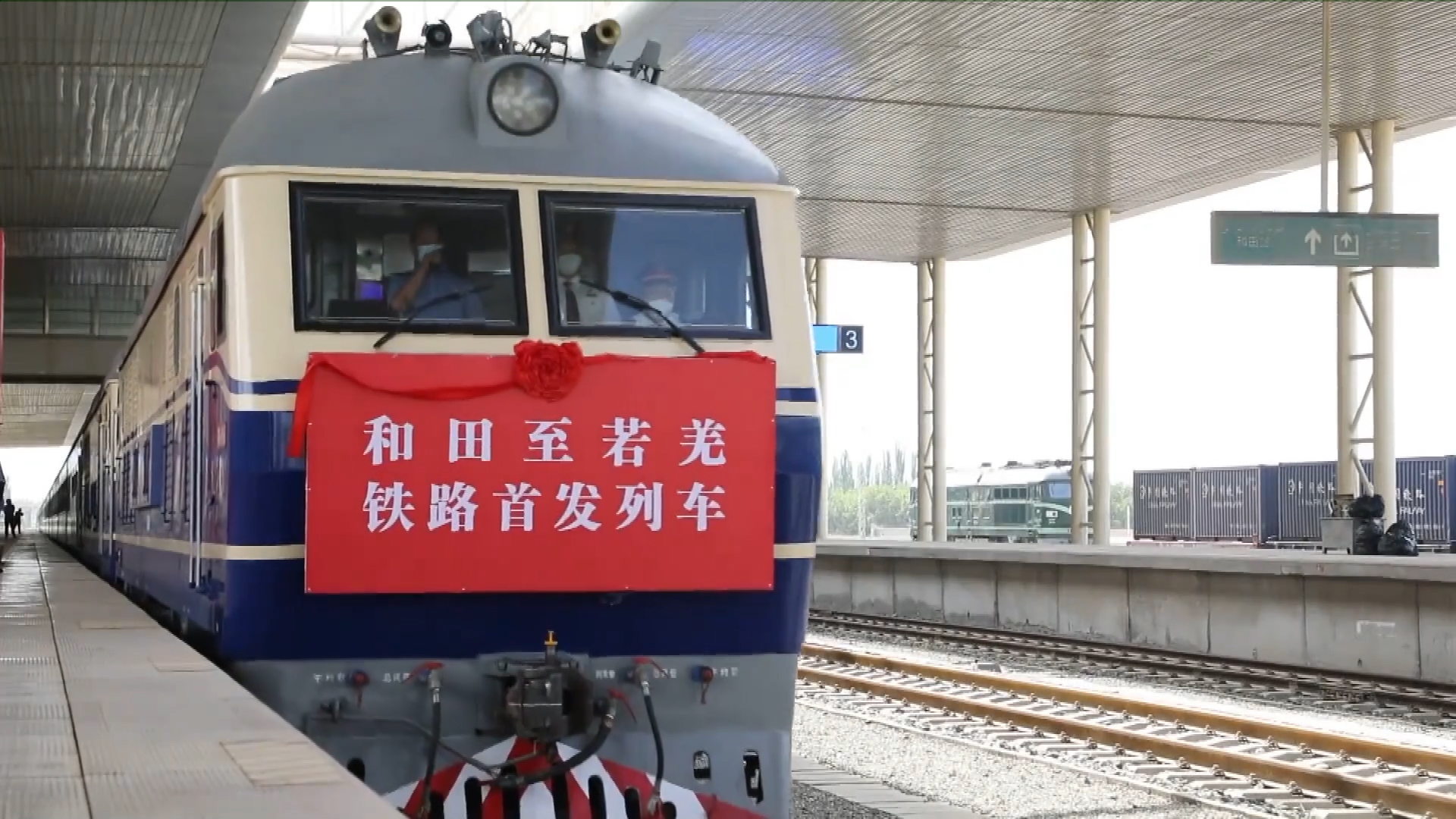 而地處世界第二大流動性沙漠——塔克拉瑪幹沙漠南緣的和田至若羌鐵路,也在近日正式開通運營。這標誌著長達2712公里的新疆環塔克拉瑪幹沙漠鐵路環線實現閉環,這也是世界首個沙漠鐵路環線。
The Hotan-Ruoqiang Railway, located around the southern rim of the world's second largest shifting desert Taklimakan, was put into operation in mid-June in northwestChina's Xinjiang Uygur Autonomous Region. This marks the completion of a closed loop of the 2,712-kilometer Xinjiang railway encircling the Taklimakan, which is the world's first desert rail loop line.
同樣在新疆,建設者們克服了地形、氣候等諸多因素,讓中國首個"高高原機場"機場拔地而起,成功完成試飛。塔什庫爾幹紅其拉甫機場三面環山,兩側山峰高達6000米,通航後將大幅縮短偏遠地區群眾出行時間。
Also in Xinjiang, builders overcame many challenges such as complex terrains and cold climate to build China's first super-high plateau airport and successfully complete its test flight. The Taxkorgan Airport is surrounded by mountains on three sides, with peaks of up to 6,000 meters on both sides. When the airport opens to traffic, it will greatly shorten the travel time for people in remote areas.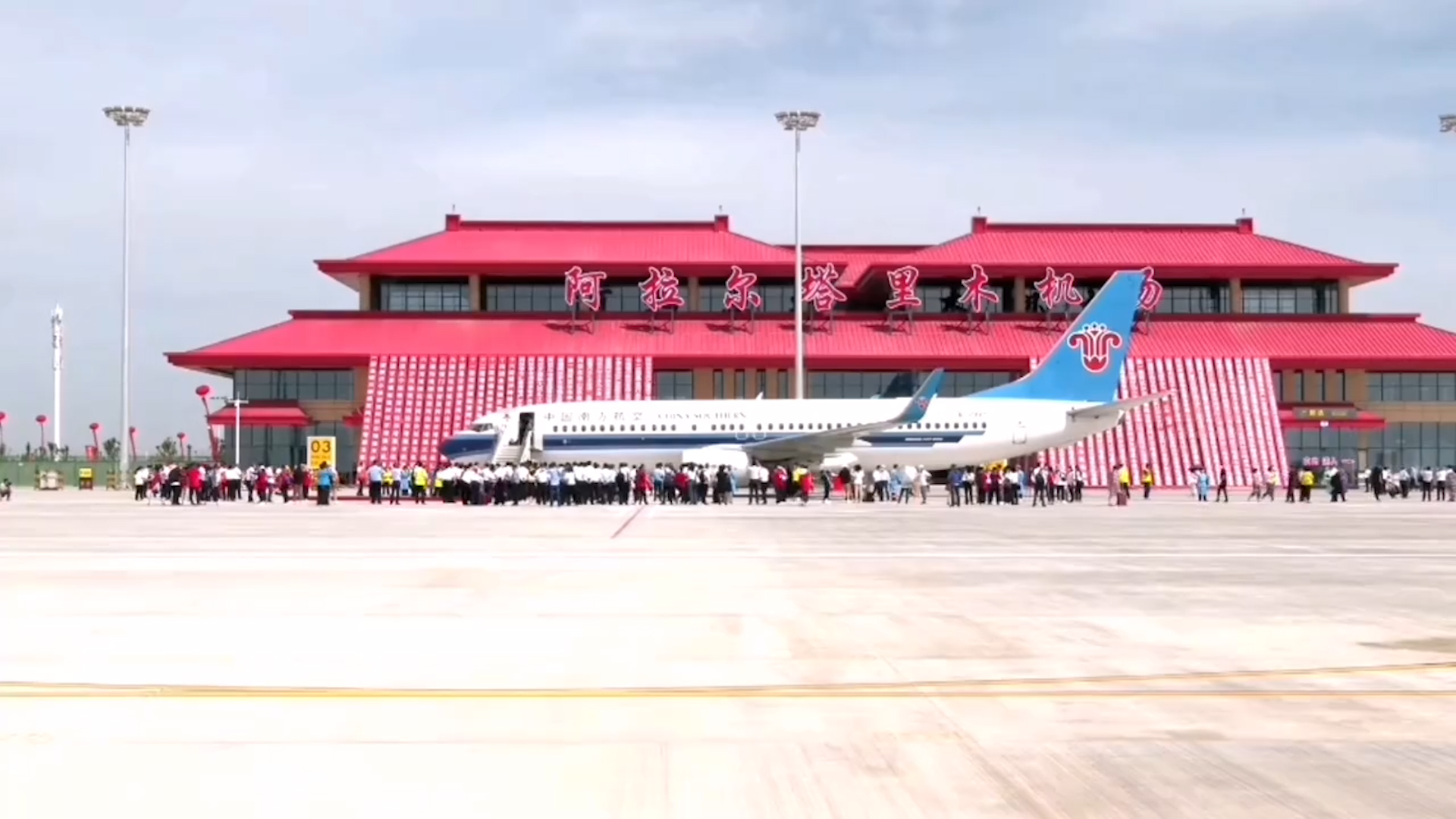 中國首座"沙漠濕陷性地質機場"阿拉爾塔裏木機場也正式通航運營。阿拉爾旅客通過該航線經由烏魯木齊轉機,可實現當日到達北京、深圳等熱門城市。
Alaer Tarim Airport, China's first airport built in collapsible desert areas, also began operation in mid-June. Passengers in the southern Xinjiang city can transit through Urumqi in north Xinjiang and reach popular cities such as Beijing and Shenzhen on the same day.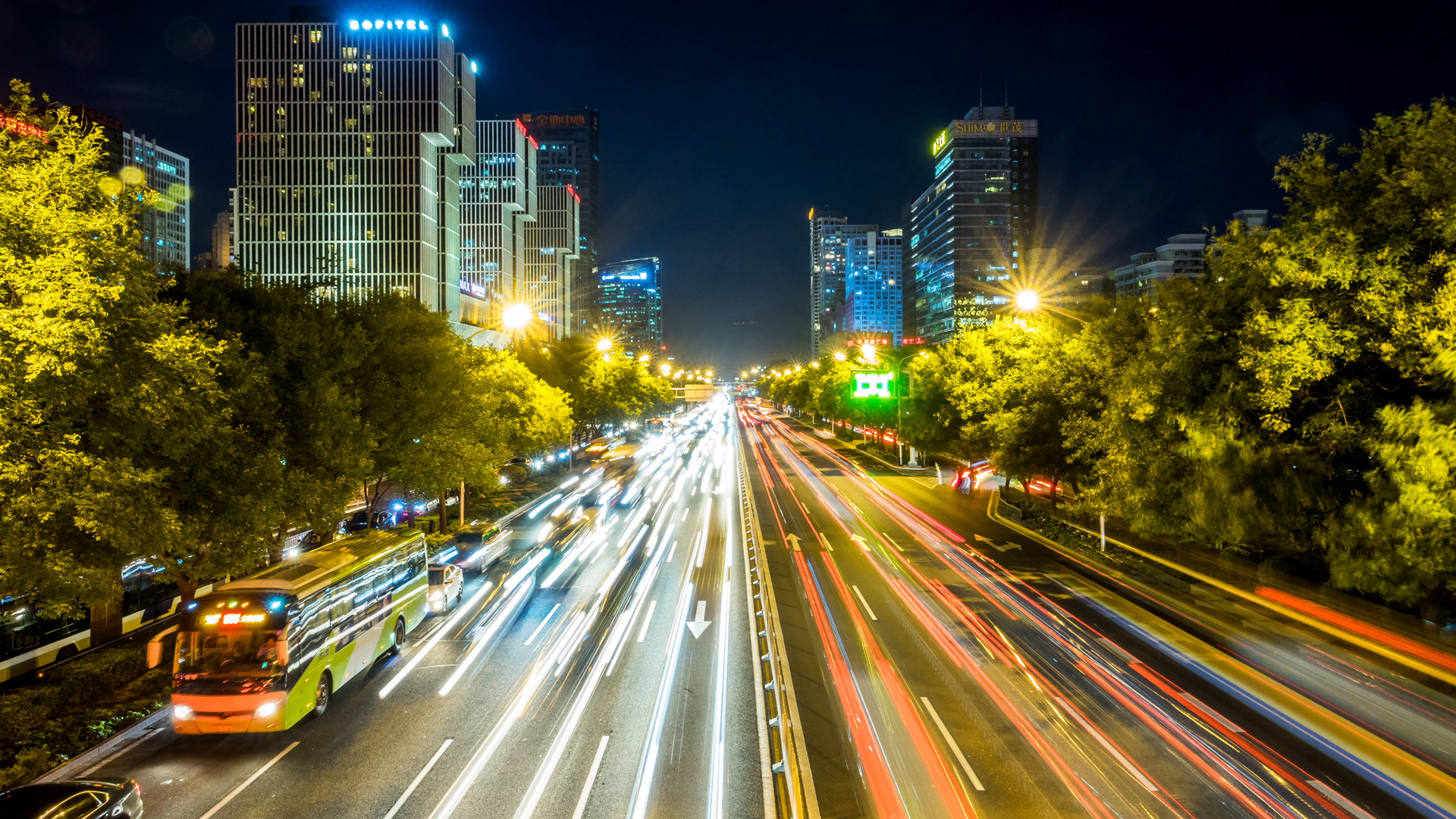 十年來,中國綜合立體交通網加速成型,重視填補西部地區的"留白",實現了"小康路上不讓任何一地因交通而掉隊"的莊嚴承諾。
Over the past decade, China has accelerated the formation of a comprehensive transportation network, focusing on shoring up the weak areas in the western regions and fulfilling the solemn promise that "no place will be left behind due to poor traffic on the road to a moderately prosperous society".
2012年到2021年底,中國鐵路、公路增加里程約110萬公里,相當於繞行地球赤道27圈半。
From 2012 to the end of 2021, the mileage of China's railways and highways increased by about 1.1 million kilometers, which is equivalent to 27 and a half laps around the earth's equator.
如今,復興號飛馳在世界屋脊,幸福的歌聲傳遍四方。一個接一個的"奇跡"不斷上演,建設者們正將中國交通這幅"畫作"勾畫得更加美麗。
With the high-speed train traveling on "the roof of the world", songs singing the happy life could be heard far and wide. One infrastructure miracle after another, Chinese constructors are making the country's transportation network an even more sophisticated painting.